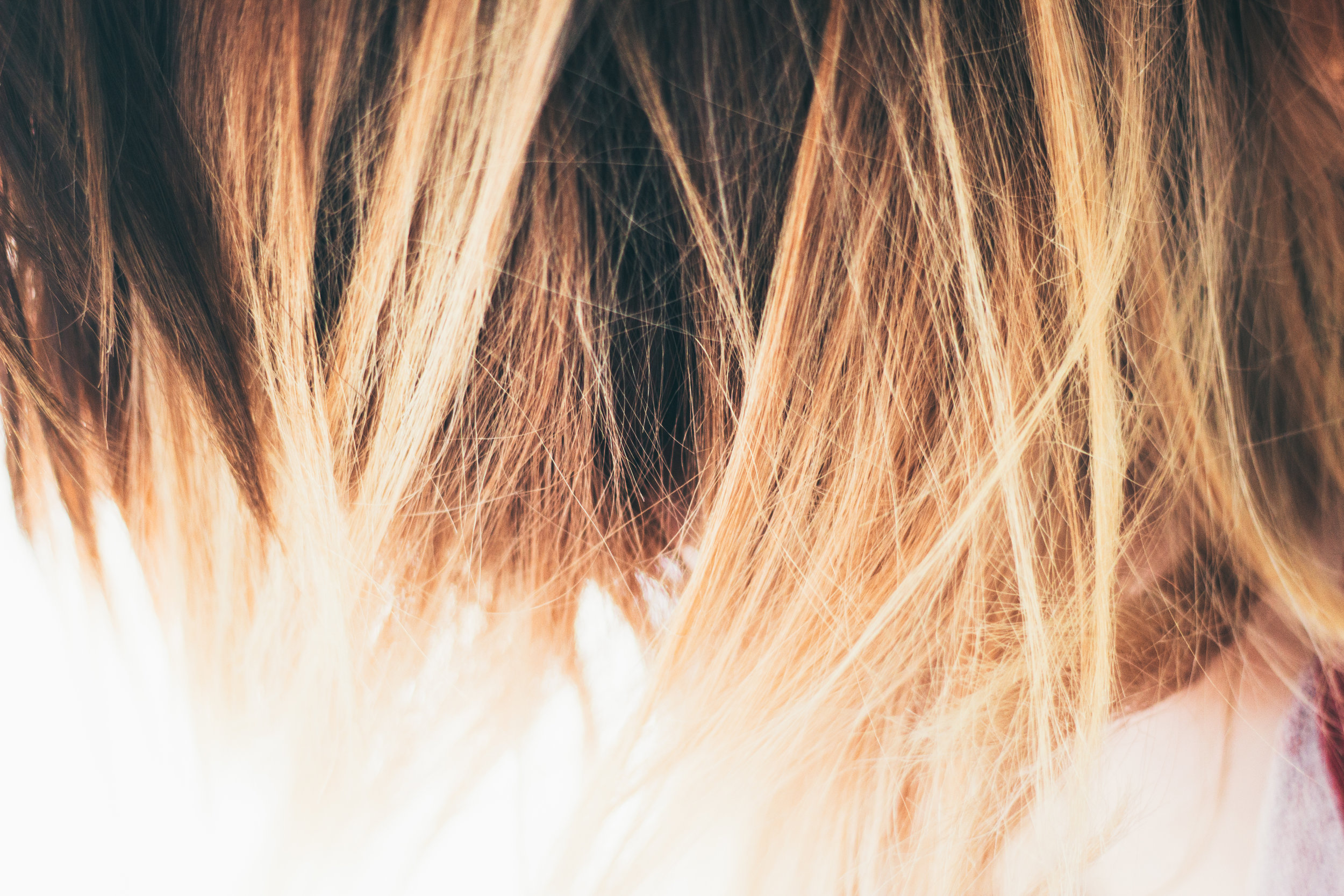 We provide quality services for all your beauty needs
Haircuts and Style
Our stylists will consult with you to create a haircut and style customized just for you. Haircut prices reflect the experience of stylist.
$

28 - $35
Men's haircuts and style
$

26 - $40
Teens 13-17 years
Bang Trims
Bang trims are complimentary to our clients. It's important to us that our clients always look good. This is a little something to refresh your style between haircuts. (Must be within 3 months of a haircut)
$

25 &up /

$

65 &up Updo's
Special Occasion Styles and Up-Dos
Weddings, parties, proms or just a night on the town, we will help make your day or evening special by creating a style to fit the occasion.
Consultations
Ask a stylist what processes and styles will be done at your appointment and how much it will cost. It's a free service and guaranteed to be price quoted.
$

15
Antioxidant Hair Treatment
This treatment aids in removal of minerals and chemical build-up due to well water, chlorine, or medication. It also controls scalp disorders such as dandruff, psoriasis, eczema and thinning hair.
$

15 - $30
Conditioning Cocktail Treatment
This service offers you a customized conditioning treatment and scalp massage, adding shine, specifically for your hair and scalp type. Great for dry or overly dry hair.
Permanents Waves
Our team of stylist will create the perfect wave for your style and texture. Everyone has a different look they want to achieve, which is why we carry a wide variety of permanent waves, just for you.
$

150 short fine hair / up to $350 for long thick hair
Brazillian Blowout
This smoothing treatment acts as a frizz free straightener for 12 weeks.
$
150 short fine hair / up to $350 for long thick hair
Hair Color
Our stylist will create a color to enhance your style
$

34 - $110
Highlights
Achieved by using a variety of techniques depending on your preference and style.
$

43 &up Touch-ups
Permanent Color
This type of color is to enhance, change, or restore your natural hair color.
$

70 & up
2 Process Color
This type of color is obtained in a 2 step process; lightener to lift natural hair color and toner to achieve a perfect shade of blonde.
$

40
Shellac or no-chip nail service
Say hello to shellac! Goes on like polish, wears like gel, and comes off in minutes. Wears 10-14 days without chips. Say goodbye to weak damaged nails, dry time, flawed polish, or rough and unhealthy nails. Includes manicure and in house removal.
$

50 fill-ins $45
Dip Nails
Similar to acrylic without too much filing of the nail bed.
with a full set $55
Hard Gel
Gel nails not as hard as dip nails
with a full set $55
$

30
Spa Manicure
This 45 minute treatment focuses on hands and arms up to the elbows.
$

25 /

$

15 express mani
Manicure
This mani keeps your hands and nails looking fresh for the week and painted with your choice of polish.
$

15
Mens Manicure
This 1/2 hour maintenance manicure includes nail shaping, cuticle conditioning, and a hand and arm massage to enhance a natural looking, well groomed nail.
$

10 Hands /

$

12 Feet
Buff and Polish Change
$

10
Paraffin Treatment
This treatment includes a hand and arm massage with Aveda's nourishing oils and lotions.
$

50
Spa Pedicure
This treatment is the ultimate pedicure. It's designed as a facial for your feet and includes a callus treatment that penetrates tough calluses while soothing sensitive skin.
$

35
Pedicure
This 45 minute maintenance pedicure treatment includes a foot soak, skin mostuizing, cuticle conditioning, nail shaping, and nail color. The same great products are used in this treatment to maintain healthy feet.
$

30
Men's Pedicure
This maintenance pedicure treatment includes the same as above pedicure without the polish. Have nice looking smooth feet with a men's pedicure.
$

85
Nature's Therapies Customized Facial
All natural ingredients are used for specific skin types and conditions including avocado, yogurt, honey, chamomile, chocolate, olive oil, kiwi, cinnamon etc. Customized for your skin.
$

80
Hot/Cold Stone Facial
Warm stones are used to gently massage the face and neck, as circulation is stimulated and toxins are eliminated, but other benefits include firming, toning and excess fluid removal. Cold stones provide stress relief and helps the body to relax. They also helps the mind let go of anxiety and trauma. A cold stone massage is helpful for swelling and inflammation. The cool stones coupled with the soothing impact of human touch will help calm the body. Alongside the stones, anti-oxidant skin care is used to cleanse, exfoliate, hydrate, and fight the signs of aging.
$

90
Enbrightenment Facial
Aveda Enbrightenment incorporates botanicals to target dark spots, oxidation, irritation, skin hydration and exfoliation to help achieve a luminous, even skin tone. Notice an immediate difference in the feel and look of your skin. Welcome to a luminous new you.
$

70
Green Science Skin Renewing Facial
Combines high-tech plant technology with a high-touch service to maximize the benefits of Green Science skin care system. You will see more visible life, reduced appearance of lines and wrinkles, and improved firmness. Green Science has clinically proven 41% more lifted appearance and 37% reduction in appearance of lines and wrinkles. It incorporates a skin-rejuvenating massage with professional-only Green Science Masqueage.
$

55 - 30min plant peel only /

$

115 both facial and peel
Green Science Perfecting Plant Peel
Takes the Green Science Facial a step further. Our plant peel has been proven in clinical testing to perform like a 30% glycolic peel, without the associated redness and irritation. This plant peel can be performed as a 30 minute service or a 75 minute facial and peel treatment.
$
55 - 30min plant peel only /
$
115 both facial and peel
$

85
Outer Peace Acne Relief Facial
A total solution personalized for your skin. It treats the causes of acne so skin stays clear. Includes consultation, professional exfoliation, pore extractions and redness reduction, stress-relief techniques, and diet and other individualized tips for an acne-conscious lifestyle.
$

75 for 1 hour facial
Anti-Oxidant Anti-Aging Facial
This nourishing treatment is for dry dehydrated skin. It deep cleans and revitalizes with vitamins, minerals, and anti-oxidants. This facial helps restore natural glow and diminishes fine lines.
$

45 - 30 mins.
Mini Facial
This treatment is designed to educate you on how to take care of your own skin type at home. This facial includes light cleansing, light exfoliation, and moisturizing.
$

95
Essential Rejuvenation Facial
This treatment is 1 1/2 hour deep cleansing, nurturing Aveda facial. An arm, hand, and foot massage are included.
$

95 - 1 hour
Skin Refining Facial
This facial treatment is Aveda's most aggressive form of exfoliation done in the treatment room. It restores radiance, and refines pores leaving skin glowing and looking younger.
$

75
Men's Facial
Everyone needs good looking skin. This facial treatment is designed for deep pore cleansing to restore natural health to all skin types. Education on at home skin maintenance is also available.
$

25
Specialized Treatments
Eye Zone Treatment. Let us soothe your delicate eye zone with a cooling and revitalizing treatment that combines gentle massage techniques with state of the art plant and flower-based formulas. Even very tired eyes will see a noticeable reduction in the appearance of fine lines and puffiness.
$

25
Eyebrow Arch Treatment
This treatment entails a pressure point eye massage, eye mask to reduce puffiness, and an eyebrow arch specifically designed for your face and eye shape. This treatment is finished with a cold compress and an eye cream to diminish fine lines.
$

25
Henna Eyebrow tinting
$

45
Airbrush Foundation
Your skin will look smooth like porcelain and the foundation beautifully covers any spots or scars.
$

30
Makeup Application
One of our makeup artists will customize your makeup for a special occasion or a seasonal change.
$

40
Makeup Lesson
Our makeup artist will show you how to apply makeup to one half of your face and coach you to apply it on the other half.
$

57
Bridal Makeup Package
This package includes rehearsal makeup and wedding day makeup.
$

10-30 minutes $1 per minute
Seated Stress Relieving Massage
This seated massage is done in an ergonomically correct chair to relieve the stress of everyday life. The head, neck, shoulders, back and arms are the main focus.
$
10-30 minutes $1 per minute
$

45
1/2 hour Massage
This massage is done on a massage table and focuses on a specific area of the body, whether it be shoulders, neck or lower back.
$

70
1 hour Full Body Massage
The entire body is the focus for this 1 hour of pure unwinding massage.
$

100
1 1/2 hour Full Body Massage
This massage focuses on the entire body, plus the areas that need extra attention to be realigned with the natural balance of the body.
$

110
Hot Stone Massage
Hot lava rocks are used to relax tight muscles. The warmth of the rocks helps with blood circulation and relaxation.
$

100
Organic Coconut Oil Body Treatment
A full body relaxation massage is done with organic coconut oil to tone, exfoliate and invigorate skin.
$

45
Therapeutic Facial Massage
TMJ, headache, migraine, sinus or neck and shoulder pain sufferers, this facial massage will target these area's with pressure point, deep tissue and relaxation techniques to help alleviate pain and pressure.
$

45
Reflexology Foot Treatment
A relaxing therapeutic treatment incorporating both pressure point techniques and relaxing massage on the feet. Specifically designed to enhance total body wellness and general health and well-being. An ideal treatment to help cope with everyday stress.
$

30
Neti Massage
Neti means sinus. This massage is designed to ease the pressure of sinus congestion. We begin with a thorough head, face and neck pressure point and lymphatic drainage massage. Next an inhalation steam session followed by special techniques to combat dry nasal passages.
Raindrop Therapy Treatment
The 7 Powerful Benefits You Will Receive from Raindrop Therapy - Pain reduction, Reduced inflammation, Improves Circulation, Helps prevent the bacterial and viral causes of spinal misalignment, Relieves stress, Improves immune function, Facilitates the release of pent-up negative emotions
Excerpt from: D. Gary Young, ND
Raindrop Therapy is a truly remarkable procedure that combines a variety of energy and natural modalities. Developed by D. Gary Young in the 1980's, it includes the use of several anti-bacterial essential oils, (both as aromatics and as direct topical agents), effleurage massage through a series of specific techniques for spinal muscles, and moist heat via warm compress. Since its development over 20 years ago, it has brought relief to thousands suffering from chronic back pain and has saved many from expensive procedures.
Excerpt from: Dr. Leanne Deardeuff
The benefits of Raindrop Treatment go well beyond the physical benefits of massage. Indeed, it can help improve every aspect of life, physically, mentally and emotionally, often relieving a variety of issues in a single treatment. Raindrop Treatment can not only help relieve pain and restore immediate physical well-being, but it can set in motion healing processes that will last for weeks or even months.
$

100
Raindrop Therapy Treatment
Coconut Oil Body Treatment
Few people understand how important the coconut is to stabilizing blood sugar; lowering cholesterol; healing; hydration; and even replacing blood plasma in an emergency. Referred to as kalpa vriksha (Sanskrit for "the tree that supplies all that is needed to live") in ancient India, the coconut palm has been recognized as a top immune booster, anti-fungal, antibiotic, antiviral and antibacterial remedy for thousands of years all over the world. Yet, it has been only recently that modern researchers have begun to fully discover the massive coconut health benefits this amazing fruit seed offers. Coconut oil is edible in many healthy recipes and makes a superb topical oil that can help to naturally rid the skin of dangerous toxins. It also gives the skin the perfect mix of hydration and antioxidants that it needs to stay healthy, smooth and younger-looking longer. The best skin treatment product one can use to achieve flawless skin may quite possibly be coconut oil. Unlike traditional skin creams which can actually introduce fats and oils to the skin that will break it down over time, making it look older, coconut oil can actually replenish the skin, giving it a more youthful and healthy glow.
$

100
This 1 1/2 hour relaxing body treatment includes foot and hand reflexology, scalp massage, hair conditioning and face and body relaxation massage. When your skin, head to toe, has been saturated with rich 100% coconut oil you can receive a shampoo and leave the coconut oil on your skin to continue to do its wonderful conditioning, or shower leaving your skin feeling clean, moisturized and youthful.
$

45 - Ear Candling / Coning Treatment
Ear Candling/Coning Treatment
Candling/Coning is relaxing, allowing your body, mind, and spirit to feel nurtured. Coning is more comfortable and less invasive than conventional ear cleaning. Some benefits have included, improved hearing, vision, taste, smell, balance and sharpened mental ability. Coning has been known to help, detoxify the sinus, lymph, congestion,sore throat, earache, swimmers ear, chronic headaches and even allergies. Everybody is different, yet coning is a treatment that everyone can benefit from. Most who have experienced coning agree it is non invasive, safe, soothing, relaxing and painless. A 45 minute treatment includes a pressure point and lymphatic drainage massage of the sinuses and 2 cones for each ear. When the process is complete ears are swabbed with a combination of essential oils to promote healthy ears.
$
45 - Ear Candling / Coning Treatment
Personal Growth Coaching
Visit www.journeyofthesoul.net for more info